Sacramento Area Alarm Association Police Forum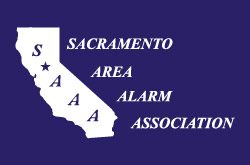 Come by and join us for the 12th annual SAAA Police Forum.
When:     Wednesday, February 27th, 2019 from 11:00am – 1:00pm (registration 10:30am – 11:00am)
Where:   Total Monitoring Services Event Center, 2440 Glendale Lane, Sacramento, Ca. 95825
Cost:      $25.00 for SAAA Members, $30.00 for non-members, NO cost for any Public Safety Members
Guest speakers include Kerri McDonald with FARA, Kirk McDowell with Alarm Industry Research & Educational Foundation, and Steve Keefer with SIAC. Also looking forward to attendance from our surrounding agency partners from Chico, Citrus Heights, Elk Grove, Rocklin, Roseville, Sacramento County, Woodland, and other Police Departments.
Discussion topics will include; false alarm reduction, alarm ordinances, permit fees, false alarm fines, and end user education. We hope to have an excellent turnout for the forum to continue to build a great relationship with our local response agencies.
Please R.S.V.P. through the California Alarm Association office by emailing: info@caaonline.org or calling 800-437-7658